"This is the best thing Salford could have done" Donna told me while we spoke about BetterPoints in Salford.
After receiving an email from Donna to our Customer Care team I was keen to find out more about her experiences using the BetterPoints app. Donna lives in Broughton, Salford and has two children. One is 18 and James, who is 7. With the help of the BetterPoints app motivating Mum, James was encouraged to go along with her. This is their story:
James was born with a congenital heart condition and since he was three weeks old has had to endure surgeries to help with his condition. Not only that, James only has half kidney function and ADHD. For a boy of 7 you would think he'd have every reason to sit back and take it easy. This is where you'd be wrong!
In the last year or so, Donna had been a little concerned about some weight gain from James and showing signs of increased blood pressure. Knowing that with more surgeries to come when he hit adolescence, she knew that things would have to change and to ensure that James' heart health was the best it could be. Exercise for anyone with a heart condition is vital to keep fatty deposits away and to keep it healthy. Like any mum - she wanted her child to be in the best possible shape.
The app was rewarding her to get out and get walking, so she invested in a bike for James, so now he cycles along while Donna is walking their beloved dog. Not only is the dog getting in some extra walks, James has lost some weight and his high blood pressure has improved. Plus it's a great opportunity for him to burn off a lot of extra energy, which is due to his ADHD. Just last week Donna and James went out every evening after school on his bike and even went looking for Tadpoles in Drinkwater Park. The miles have slowly built up and not only is James seeing the benefit, Donna, who also suffers with anxiety, told us "it clears my head when I'm out and about."
We were thrilled to hear that as a family the app encouraged them to walk the length of the entire Drinkwater Park which is about 6 miles! Donna too is now considering investing in a bike now that cycling is a way to earn BetterPoints in the area.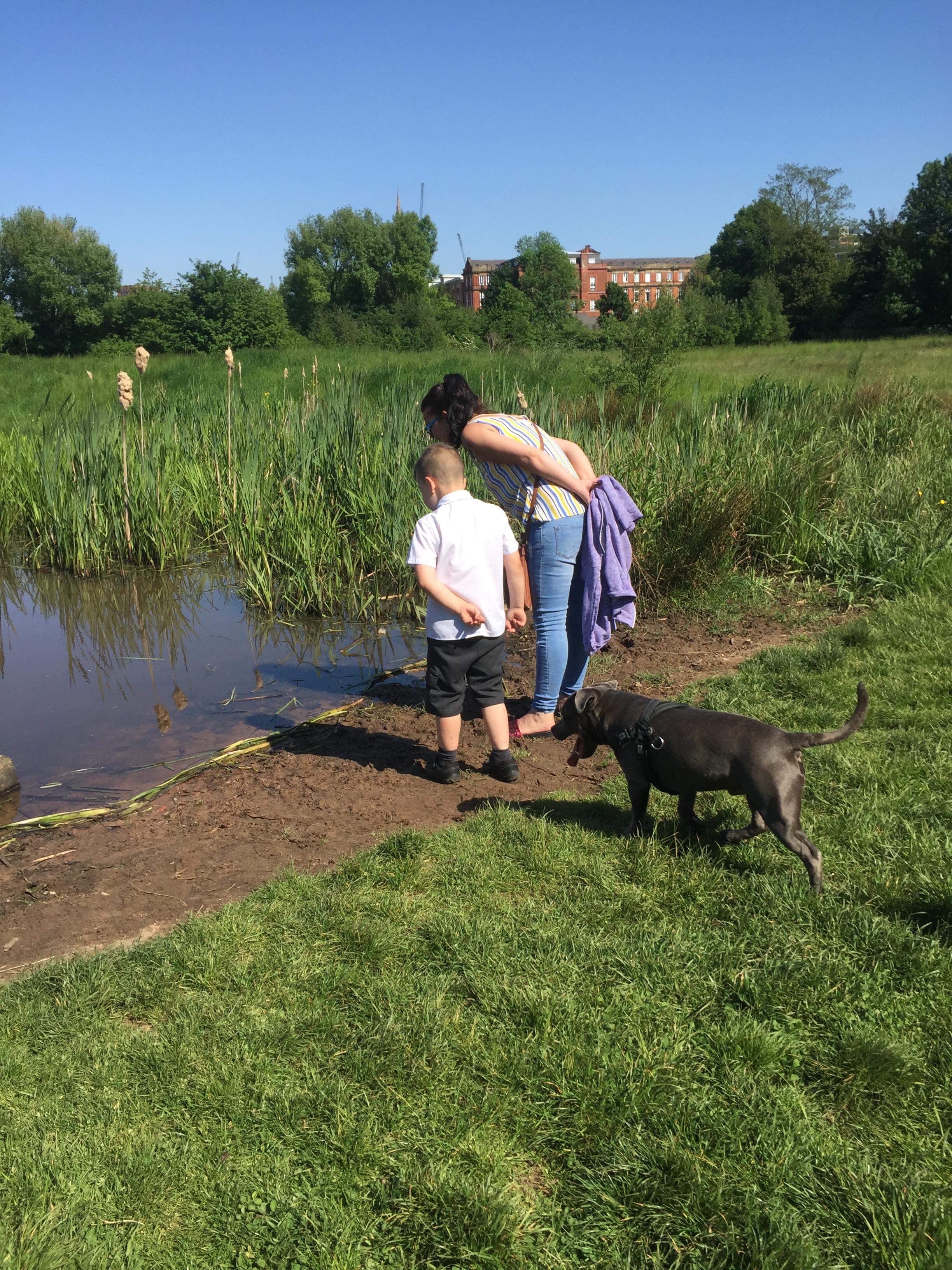 As a child, Donna would go on walks and hikes with her parents and all the places she used to go to, she wants to introduce her children to them too. She knows that the experiences James has in the local parks while out on his bicycle are educational and open his eyes to the beautiful environment around him, and to prove to him it's not all TV and video games by way of entertainment. "The kids are getting out and it's free," Donna told us keenly.
Donna joined BetterPoints in July last year and has since racked up a number of BetterPoints by taking part in walking activities in Salford. As it's a charity close to her, she plans on donating her points to the British Heart Foundation. She's really flying the flag for BetterPoints and told us she tells anyone who will listen to join up! In her eyes, "the more people who do it, the better." She can't wait to take part in the upcoming Treasure Hunts in some of the Salford parks over the summer holidays.
Of course for anyone taking part in these programmes, you don't need to have a medical condition, getting out in the fresh air during the day has so many more benefits, it's social, it can help you lose weight, give the dog an extra walk or simply help you destress after a busy day at work or refereeing the kids! What are you waiting for?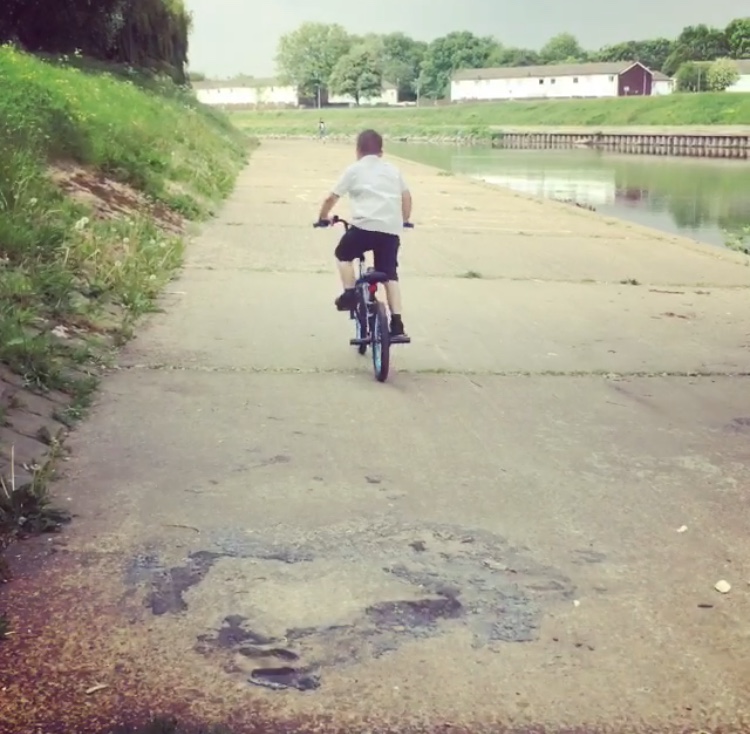 If you have a heart condition we advise you speak to your doctor before taking up any new activities.