Award-Winning Behaviour Change Platform that's helpng save the planet
'Ahead of the curve at targeting high and sustained mode shift.' – SYSTRA
BetterPoints technology has motivated people to travel more than 10 million active and sustainable miles, the equivalent of over 400 times round the world or almost 42 times the distance from Earth to the Moon! We've mitigated around 3.5 million kilos of CO2 emissions to improve air quality and burned over 500 million calories.
Highlights from 2018
Tens of thousands of people worldwide successfully used the BetterPoints app to improve their health and wellbeing
A European city of 400,000 people used the BetterPoints platform to increase levels of sustainable travel, mitigating hundreds of tonnes of CO2 emissions – check out the BBC film about it!
Multiple UK public sector partners delivered evidence-led community behaviour change programmes to target groups including schools, community groups and workplaces
Interventions targeting obesity, inactivity and health conditions used our innovative and engaging gamification features including treasure hunts, leaderboards and prize draws
Hundreds of families across the UK were motivated to walk to school
We co-launched SMASH, a groundbreaking EU-funded consortium-led platform for visualising mobility data
We evolved our behaviour change platform to include wider sustainability, environmental and health & wellbeing solutions.
Bella Mossa – 10,000 Italians chose sustainable transport in 2018
The local transport authority in Bologna, Italy, wanted to offer incentives for leaving the car at home for everyday journeys.
BetterPoints helped them build a bespoke programme on our platform to reward people with points for walking, cycling and using public transport.
---
BetterPoints Behaviour Change Management System (BCMS)
BetterPoints BCMS comprises a programme-customisable smartphone app, web portal, administration system and an API. It is combined with proprietary behavioural change and incentive management approaches to deliver evidenced, data-led, locally branded, incentivised behavioural change programmes.
At the front is a free smartphone app, through which users track their activity. At the back is our highly-evolved digital platform with client dashboards, which is underpinned by behaviour change research and best practice.

Track any activity that can be measured from a combination of location, motion and time, such as walking, running, cycling and travelling in a vehicle. Extend that capability with external datasets such as bus and train routes.

Reward activity with redeemable points of real cash value and motivate with treasure-hunts, leaderboards, prize-draws and more.

Communcate with users, when it matters. Design sophisticated sets of messages, questions and content that are triggered by user behaviour.
Learn what works – and what doesn't – with real-time data. See what activities people do and when, how often they do them, where they go, where they avoid, and much more.

We work with you to tailor the platform and build interventions that suit your particular needs, whether you're developing employee wellbeing, tackling air pollution or encouraging use of sustainable transport.

BetterPoints BCMS is powered by Microsoft Azure and sits behind a separate Web Application Firewall. We use HTTPS for all connections and make nightly backups to a separate data-centre. Our servers scale dynamically to meet demand.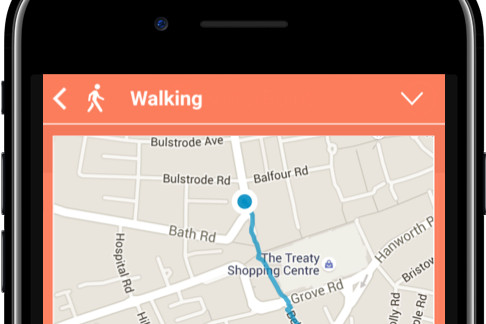 Activity tracking
Activity tracking is at the heart of BetterPoints BCMS. Our clients identify demographics they want to target and those people are encouraged to track their activity using our app on their iOS or Android device. Our system uses the information from those users to determine and deliver rewards and other incentives, and to generate status and impact reports for the client.
Activity types

Track any activity that can be measured from a combination of location, motion and time. Extend that capability with external datasets such as bus and train routes.

Durational: such as walking, running, cycling and traveling in a vehicle.

Immediate: such as entering a location or scanning a QR code.

Interactional: such as taking part in quizzes or responding to surveys.
Route tracking

We track the routes people take and plot them to a map, in real time.

We can also track specific transport routes taken by users (bus, train, tram etc). We can do this either by incorporating the customer's own route data or by interfacing with public datasets such as OpenStreetMap.

Background and automatic tracking

The app does not need to be active in order to track user activity; in fact, it can be closed completely. Even better, the app is capable of tracking automatically, without the user telling it when they have started or ended an activity.

It does this by using sophisticated algorithms to determine what the user is doing. For example, it can combine data — such as speed and route information — to tell if a journey was made on foot or in a vehicle, when it started and when it ended.

Incentives and gamification
Getting the mix of incentives right is an important element in motivating behaviour change.
BetterPoints BCMS offers rich opportunities for rewarding people in different ways.
BetterPoints (our very own reward points)

BetterPoints are reward points with real cash value. They can be redeemed through the app against vouchers for whatever the client wants to offer.

Alternatively, users can donate their BetterPoints to charity. We convert the points to cash and donate it on the user's behalf. Any non-profit organisation can apply to be a recipient of BetterPoints.

Medals

Partners can offer medals for users to collect. For example, users might collect a bronze medal for walking once a week, a silver medal for walking three times a week and a gold medal for walking every day.

Treasure hunts

Use treasure hunts to help get people out and about or exploring a geographic area.
Leaderboards

Leaderboards can be added as another level of motivation for competitive users.

Prize draws

Prize draws can be set up to offer entries into a virtual tombola. Users can earn BetterTickets as well as points, which are automatically entered into a draw for extra points or physical prizes.

Team earning

With Team Earning, users can form teams in which every member must complete the goal in order to be rewarded.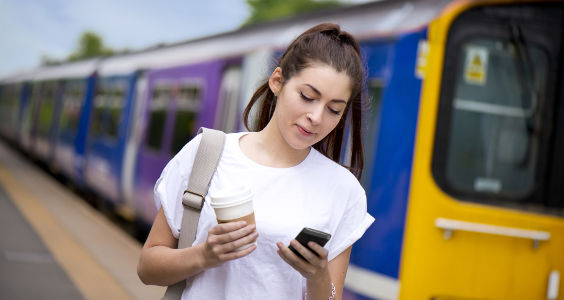 User engagement
Our system can be used to schedule sophisticated sets of messages, questions and content that are triggered by user behaviour.
For example, you might want to congratulate them for reaching a goal, alert them when new vouchers are available, warn them when their device has stopped tracking, tell them about an interesting event in their vicinity, or offer them a discount if they use a particular bus route.
Messaging

A message can be a push notification, timeline message, email, or any combination and is scheduled directly within the system.

Schedule push notifications that appear on a user's device, outside of the app.

Send timeline messages that appear on the user's timeline within the app, either scheduled for a given time or when the user meets certain criteria. Include link to other pages in app pages, stories, activities, or external links.

The system can be used to generated targeted email campaigns that can reach our entire database of reegistered users. For example, a client might want to promote a new cycling programme to everyone who was in a previous one, or a clean air programme to anyone who ever registered within a given postcode area.

Triggers
Messages can be triggered by any activity that is tracked in the app, such as completing a walk, scanning a QR code or simply wandering into a postcode area. They can be automatic (the system determines them) or manual (such as when the user logs an activity or scans a QR code).
Quizzes and surveys

The system incliudes a suite for designing forms for interacting with users. Can create quizzes to entertain and engage them, questionnaires to gather their thoughts and feedback, or surveys to conduct conduct research with surveys.

Social media

Engage with users via social media and offer extra points or other rewards for sharing their activities or referring a friend.

Dedicated websites

Each programme has its own website where users can view leaderboards and read programme news.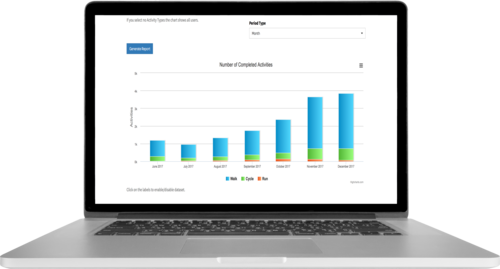 Data and reporting
Our system generates a huge amount of data about how users behave. And we can cross-reference that data against other datasets, such as Indices of Multiple Deprivation.
Client dashboards let our clients control how their programmes are presented and generate data reports.
Data reports

Users
Activities
User engagement (when, where, how long etc)
Behaviour change over time
Points earned/spent
Rewards uptake
Leaderboards
Medals
Vouchers
Stories
Dashboard controls

Edit programme name, description and logo
Edit information about the rewards on offer
User engagement (when, where, how long etc)
Generate in-app messaging plans
See how many users are involved and how many points they have
Generate medals
Create email templates
Write stories
Flexibility
BetterPoints BCMS is designed to be flexible and adaptable to your particular needs.
When SRM, the local transport authority in Bologna, Italy wanted to track bus journeys, we worked with them to integrate our app with a data feed of bus routes from the local bus company. We used that data to validate bus journeys so both SRM and the bus company could see how the route was being used.
Third-party integration

Clients can integrate their own systems with ours via our API (application programming interface).

| Facet | Read | Write |
| --- | --- | --- |
| Users | yes | Authenticate & manage |
| Activities | yes | yes |
| Reports | yes | |
| Points | yes | Redeem |
| Donations | yes | Donate |
| Timelines | yes | |
| Leaderboards | yes | |
| Medals | yes | |
| Vouchers | yes | |
| Stories | yes | |
Internationalisation

We can provide the app and websites in any language. Currently we cater for English, French, Italian, Polish and Portugese, and more can be added easily.
Robust technology
Our system is powered by Microsoft Azure and sits behind a separate Web Application Firewall.
We use HTTPS for all connections and make nightly backups to a separate data- centre. Our servers scale dynamically to meet demand.
Mobile app

iOS and Android
HTML
JavaScript
Ionic
Cordova
Web servers

ASP.NET
Windows Server
IIS
Scales up when load demand increases, by adding servers.
Security

Powered by Microsoft Azure
Separate Web Application Firewall
HTTPS is used for all connections
Nightly backups to a separate datacentre.
Inactivity is a major concern for us in Birmingham and we are on a journey to understand what we need to do to shift behaviour to get people more active. Part of that journey of behaviour change has been in the work we have done with Betterpoints.

Their approach moved 80% of the research group from inactive to active, and generated data that was extremely valuable in relation to how people use their parks.
Karen Creavin, Birmingham Wellbeing Service