After 2 years the funded 'Well Skelmersdale' BetterPoints rewards programme has now finished. We contacted some users to get their feedback on how they found using the app, and how it helped them to be more active. We heard from Jackie who lives in Upholland who shared her BetterPoints journey with us.
"I started to use BetterPoints when I had knee replacement surgery to help me get fit again. Sometimes I was not as active as I would have liked if my knee was causing me pain when walking, but the rewards really motivated me to get out and get active. I now walk my two dogs probably up to an hour each day, maybe more sometimes. BetterPoints has certainly inspired me to walk more than I used to.

After my knee replacement surgery it definitely helped me to see how much I was improving when I looked at the progress dashboard each week. Using BetterPoints has given me a real sense of achievement, especially when I see how far I have walked week by week. It has also encouraged my daughter to walk more too, I do think other areas should adopt the BetterPoints rewards scheme and I do hope we get another funded programme in our area again!" - Jackie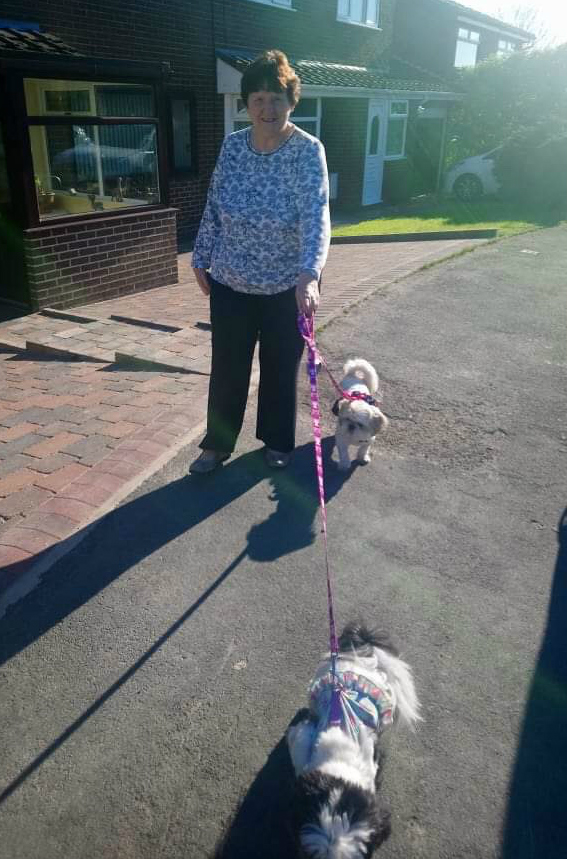 Thanks for the photo and the lovely feedback Jackie. We are so pleased the BetterPoints app has helped get you back on your feet after your operation, and hope that the new knee is settling in nicely!
What happens next?
The great news is you can still continue to participate with our standard 'BetterPoints' programme until another funded project comes to your area.
On behalf of BetterPoints thanks to the West Lancashire Clinical Commissioning Group for offering rewards for physical activity for the last two years.
Please note your points will not expire straightaway, so do continue to use the app and keep tracking your activities. If you have not used the app in quite some time - we will write to you again before they are due to expire.
You can redeem for vouchers or donate your BetterPoints to many good causes. Or have the opportunity to win some more in weekly prize draws - it's entirely up to you!