Local residents get active and find 'Treasure' with the BetterPoints app
We ran 'The Bridgwater Way Summer Treasure Hunt' from 22nd July until 1st September. It was a fun activity for users and their families to enjoy time together, hunting for virtual characters in local parks using the app and getting the chance to win some fabulous prizes!
At the end of the challenge we awarded some great prizes:
GRAND PRIZE - 1 Year family membership for the National Trust worth £140
6 x £15 Showcase Cinema e-vouchers
6 x £15 National Book Token vouchers
6 x £15 The Entertainer e-vouchers
6 x £15 Pizza Hut e-vouchers
We heard from one local resident Colleen and this is what she said about Treasure Hunting with her family:
"My girls and I have enjoyed looking for the treasures over the summer even though they are a bit older. We now walk the dog that little bit further to incorporate both the parks in North Petherton and have enjoyed getting on our bikes to explore the Wilstock and Stockmoor parks.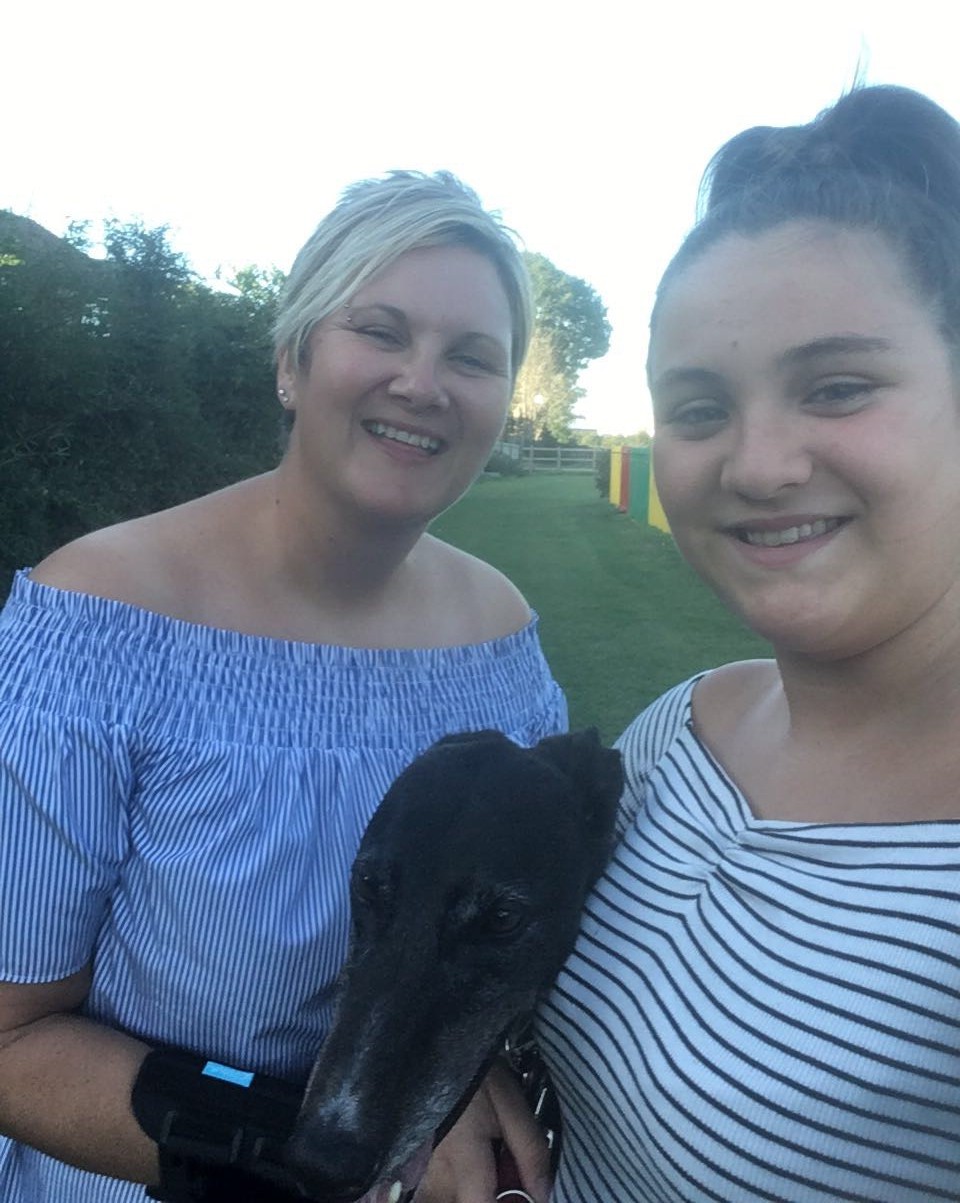 Colleen and her daughter on many of their dog walls finding treasure
I started using the Better Points app earlier this year as it came through on my email at work and was also recommended by my neighbour.

I had made a conscious decision to lose weight and get more active following an inactive period of about 18 months from my previous running passion. The app has been a massive incentive for me and key to my current weight loss of 3 stones and 8 pounds so far. I have used the points I've earned to redeem vouchers for high street stores and recently rewarded myself with some new clothes.

It's such a lovely feeling to know I'm getter fitter and helping to reduce my carbon footprint at the same time. Thank you BetterPoints" - Colleen
The current Bridgwater Way rewards challenge runs until the end of September, so if you are new to BetterPoints here is how to participate:
How do I take part?
Click below to download the BetterPoints app.
Watch a short video here to get you started or follow these instructions:
1. Download the BetterPoints app from the App Store or the Google Play Store.
2. Tap 'Sign up' in the app and fill out the form.
3. You will be eligible to 'opt in' to The Bridgwater Way BetterPoints Programme due to your postcode. Click your programme tab and select 'join'. There will be a welcome message about this on your timeline in the app.
4. Tap the Play ▶ button in the top right corner of the app.
5. Track your activity via Automatic (always on) or Manual Tracking (when you want to track a specific activity).
6. Start earning BetterPoints!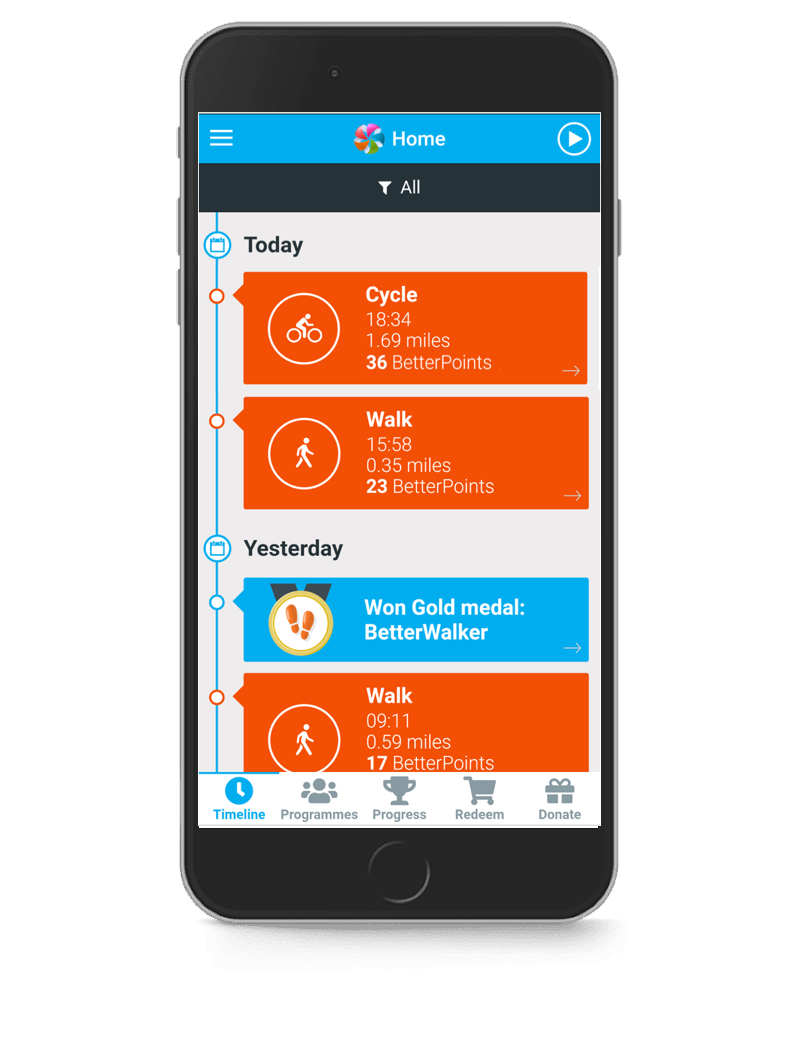 What is The Bridgwater Way?
BetterPoints has joined forces with Somerset County Council to offer the local communities in Bridgwater (initially focused on the villages of North Petherton, Stockmoor and Wilstock), a fun platform (the BetterPoints app) where you can build up BetterPoints & BetterTickets just for walking, cycling, running & scooting - The Bridgwater Way BetterPoints programme!
The app has been cleverly designed to incentivise active travel and you can log your activity to see your points go up and up! You can even see how far you travelled, how long it took, calories burnt & CO2 saved compared to driving a car.
The challenge is focussed on helping to keep Bridgwater moving as the town goes through a period of significant growth and investment. By providing information, advice and tools people can choose the best time to travel and routes to use and help reduce the need to less sustainable travel modes in the first place.
In particular the challenge will help people avoid times when the roads are busiest. It includes investment in new roads and improvements to existing roads and junctions, as well as miles of new and improved routes for pedestrians as well as cyclists.
It also offers active travel initiatives to make getting to work or school both easier and safer.

Terms and Conditions
You must live in The Bridgwater Way target area as specified in the list of postcodes on the main challenge page. Users who use a referral code to enter the programme who do not fulfil that criteria will be placed into the UK Rewards programme after registering to earn BetterPoints. For more information please read our privacy policy.